In 2001 we were awarded the "Bauherrenpreis" for our achievements in the modernization of an ensemble of buildings from the "Art Nouveau" period in Wedding, which is a neighbourhood of Berlin. The modernization and renovation of heritage protected buildings is awarded annually by BDA and GdW.
ISB are not only the initials of INGENIEURGESELLSCHAFT SCHNEIDER & BAUER mbH, but is synonymous with competence in engineering services specializes in planning and construction management and construction engineering for modern residential, commercial and industrial buildings. Since our start in 1993 we have become synonymous with intelligent modern structural engineering.
Our goal is to provide our clients with technology that is financially feasible in respect to outlay and operation costs. The initial planning naturally tense towards regenerative energy sources facilitated by the rapid progression of technical development in this area.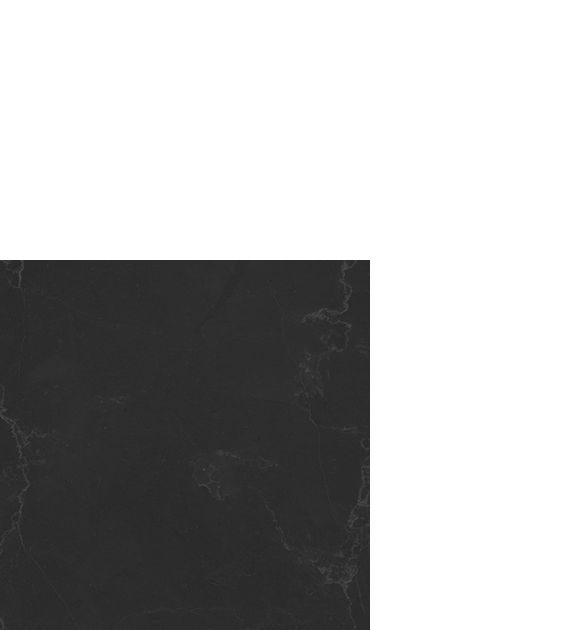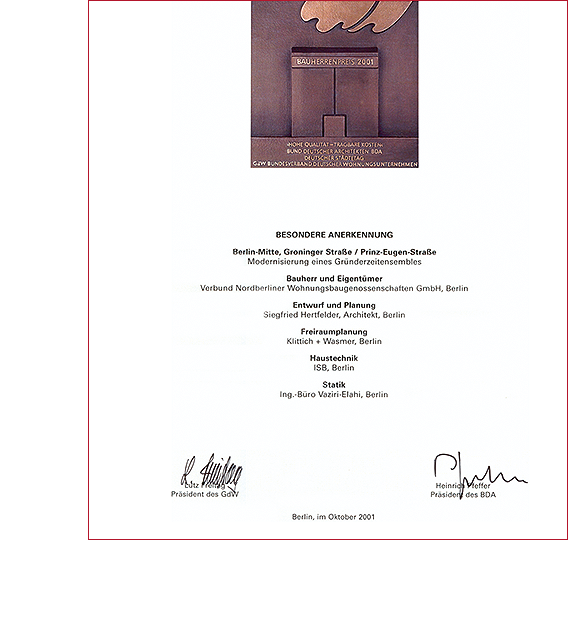 Why should you use our experience?
We work with modern cutting edge technology CAD stations which permit us to respond to changes and project adjustments quickly. CAD systems document exchanges are possible at any time in *.dxf and *.dwg formats. Data exchange and transfer between our offices and construction sites is done via high speed internet connection.

We are certified according DIN EN ISO 9001:2008. ISO 9001 is a standard, or rather a guideline, for setting up a quality management system in any type of company. It specifies which measures have to be taken to ensure optimal organization of the work and thus to achieve a high quality standard.

Where it is technically possible and sensible - and of course economically feasible for the client - we favor the use of solar thermal systems and photovoltaic systems in building technology. We deliver technically mature, planning top performances, general structural and civil engineering planning with the integration of all components of the technical building equipment.
We can offer you our service package for the following areas:
services
engineering services
consulting services
coordination
Construction Management
Experts reports in engineering for the federal justice system and private clients.
working area
Gas, water and sewage engineering (black utilities)
Heat supply technology
HVAC (heating, ventilation, air conditioning systems)
Clean room technology for pharmaceutical and biotechnology manufactures (clean utilities)
Residential, commercial and industrial bath and kitchen technology and swimming pools
Environmental protection technology
Electrical technology (low and high voltage, communications engineering and control systems
Elevator, escalator and conveyor systems
general civil engineering
We supply turn-key engineering for your entire building project with the back-up and experience of over 10 years coordinated work with significant architectural design houses.
CAD draftsman (m/f/d) for AutoCad or MegaCad
We are looking for CAD draftsmen (m / f / d) with good knowledge / experience in AUTO-CAD or MEGA-CAD for the trades heating, ventilation, cooling, sanitary, electrical
Part-time or full-time, flexible working hours
Please send your applications only by email to: schneider@isb-berlin.com
Planungsingenieur (m/w/d) für Heizung, Sanitär und Lüftung gem. HOAI LP 1-9
Wir suchen einen Planungsingenieur/ -techniker (m/w/d) mit guten Kenntnissen/Erfahrungen in der Planung (min. 2 Jahre Berufserfahrung im Ing.- Büro) für die Gewerke Heizung, Sanitär und Lüftung, Kälte in Teil- oder Vollzeit, flexible Arbeitszeit, Homeoffice, guten Entwicklungsmöglichkeiten
Please send your applications only by email to: schneider@isb-berlin.com